I am a
[% selectedType[1] %]
Professional
Organisation
Student
Citizen
And I want to
[% selectedSubtype.length ? selectedSubtype[1] : defaultText %]
Follow a training course
Obtain information about partners
Download free material
Ask a question
Organise a lecture
Organise an incompany training
Download free material
Become a partner of iPH
Ask a question
Know more about Positive Health
Do own research
Ask a question
Know more about Positive Health
Fill in my own spider web
Know more about iPH
Know more about Machteld Huber
Ask a question
Results
Health is broader than the absence of disease or symptoms. An increasingly central role is played by other aspects, such as resilience, sense of purpose, meaningfulness and self-management.
*Watch the video and activate the translation in English
The wider benefits of Positive Health
People are more than their illness or condition. Yet, this is usually what we focus on. All the attention goes to their symptoms and health problems, and how to solve them. Positive Health has chosen a different perspective. The emphasis is not on illness, but on the people themselves, on their resilience and on what it is that makes their lives meaningful.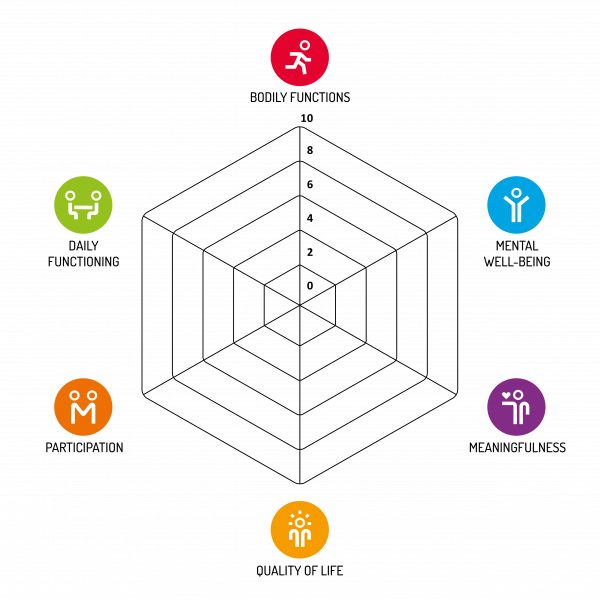 Knowledge about Positive Health
The Institute for Positive Health (iPH) is the driving force behind the Positive Health movement. It is our mission to stimulate, strengthen and accelerate the concept of Positive Health. We do this by sharing knowledge on the subject of Positive Health. Research, press releases, journals and magazines, news articles, assessment methods and scientific publications can be found in our knowledge bank. This depository is continually expanded with current, relevant information. Check out the latest updates now!