The conversation that reveals what is truly important
The conversations you can have with Positive Health can lead to surprising outcomes. For example, it may turn out that a health complaint reveals a completely different problem. It is also amazing how well people themselves often know what is needed to improve their health situation. They are their own best advisors.
First, fill out the spider web yourself
If you are interested in working with Positive Health, it is important to first discover for yourself what it is about Positive Health that makes the difference.
By first filling out the spider web yourself, you can fathom what is at the heart of the philosophy. It is easy to miss the essence if you skip this step, as without experiencing its impact, you would remain on the outside, looking in. Patients and clients will quickly see whether you yourself have lived through what it is all about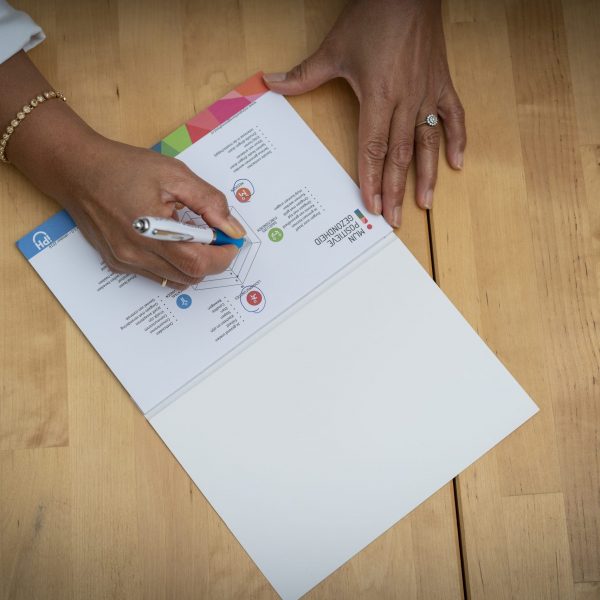 Several versions of the spider web
There are several versions of the spider web: for children, adults and people with a language disadvantage. There is a paper version as well as an extensive online tool that you can fill out multiple times.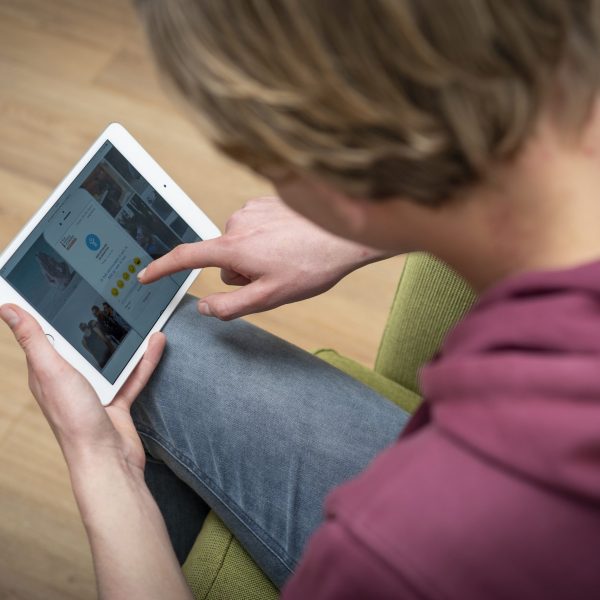 Making time for the alternative dialogue
When you want start working with Positive Health, as a care professional, you need to realise that you must take on a coaching role. And that working with Positive Health — in the beginning — will take more time. However, this time will soon pay off. You will be working on issues that patients themselves consider important, and, as a result, they are more likely to focus on whatever is obstructing their path to health or happiness. We have listed a number of tips that may give you more time for the alternative dialogue.
Reflecting on the outcomes together
The spider web is designed to get people to think about their situation themselves and to help start a dialogue about it. But how to achieve this?
Characteristic of the alternative dialogue is that you make contact, listen attentively and help the other person find their own solutions as much as possible. As a professional, you take on a more coaching role.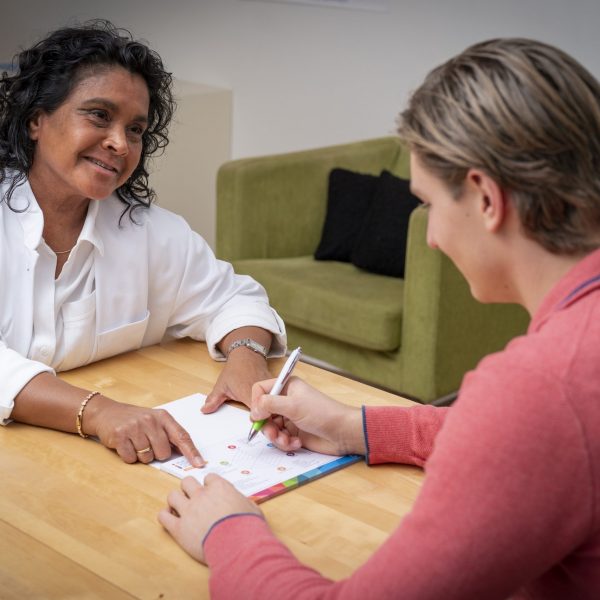 How to help people to come to an achievable resolution?
Applying the action wheel
The action wheel helps people make a decision that leads to achievable actions. You can guide people along the five steps of the wheel — and it may help to show them a picture of the wheel during your conversation about it. At the end of the five steps, the action wheel cycle has been completed and the conversation can be concluded, at least for that moment.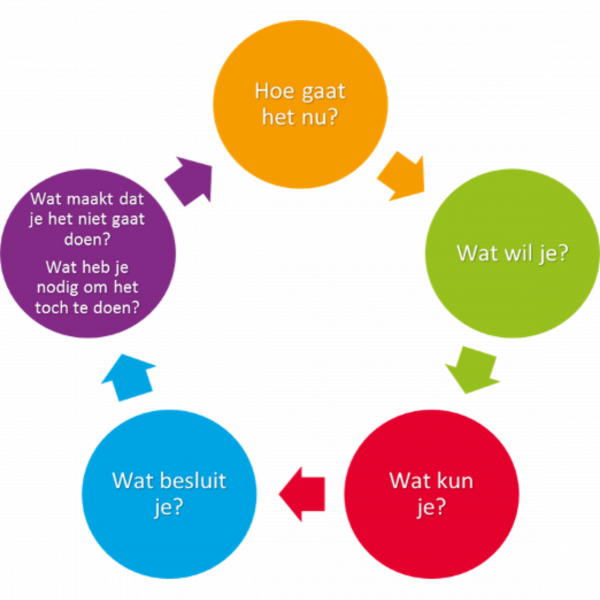 Discovering courses of action around the six dimensions
Once the conversation has revealed what changes are desired, it is time to determine what would be needed to further this end. This may mean that a solution lies outside your practice or area of expertise. That is why it is important to know which types of support —formal and informal — are available in your area.