When can Positive Health be applied?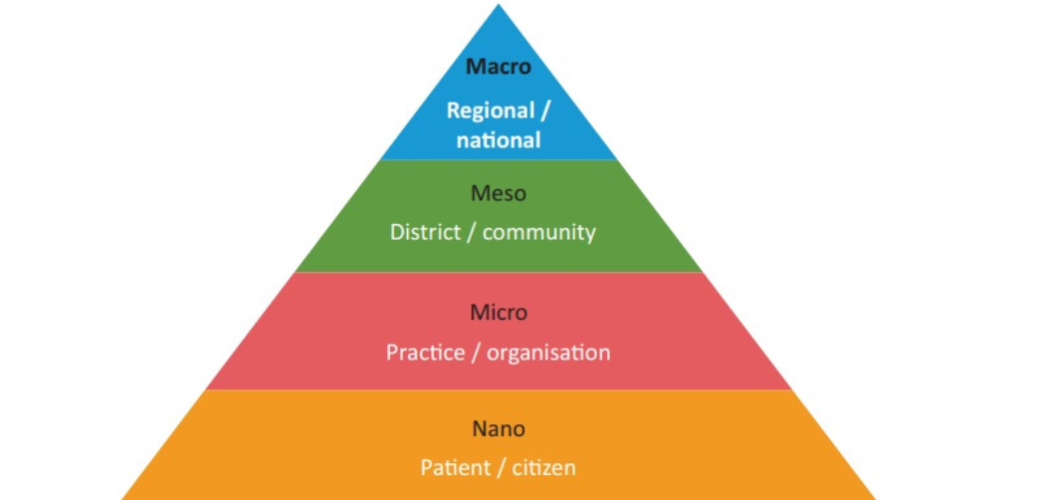 The spider web can be used in many situations. From an intake interview with patients to developing a policy vision on how to tackle health issues in the region.
With patients and citizens (nano)
In principle, you can use the spider web in all practical situations. Unless, of course, it is a matter of emergency care or medical diagnostics. The spider web is an addition to that. It is also important to see whether it is appropriate. Some people expect a ready-made answer from the care provider, others want to be involved in the decision-making process. It also matters whether someone has good disease insight and health skills.
The spider's web can be used to good effect in these situations, for example:
chronic illness or limitation
recurring misunderstood complaints
psychological vulnerability
loneliness problems
excessive use of care
last stage of life
risk of disorders
getting stuck in life or work
Within organisations and practices (micro)
Positive Health can also be applied within the organization. For example, Positive Health is being used to prevent absenteeism due to illness by incorporating the ideas into HR policy. The spider's web is used to create policy visions or innovations together. It is also used at the start of team-building sessions to put participants in the right frame of mind: how are you feeling at the moment?
In the district, village, city, municipality (meso)
In order to better connect with the wishes of citizens, more and more municipalities are giving Positive Health a place in their policy documents. In 2018 this was as much as 50% of all municipalities. Positive Health is being used to achieve improvements in the neighbourhood with the input of citizens. And to make the numerous organisations that are important for the well-being of citizens work better together.
Provincial and national policy (macro)
More and more provinces are using Positive Health to realise their ambitions. For instance, Limburg became Positively Healthy in the fight against health inequalities in the province. Professional associations include it in their ideas about professional practice. And the national government embraces the ideas as well. In the national health policy document for 2020 to 2024, for example, Positive Health is an umbrella for health policy. We also see that Positive Health helps in discussions about funding and quality of care. At the same time, this is a major challenge: the body of thought makes systemic change unavoidable. It shows where we are getting stuck in the health care system and what the possible solutions are.