What is Positive Health?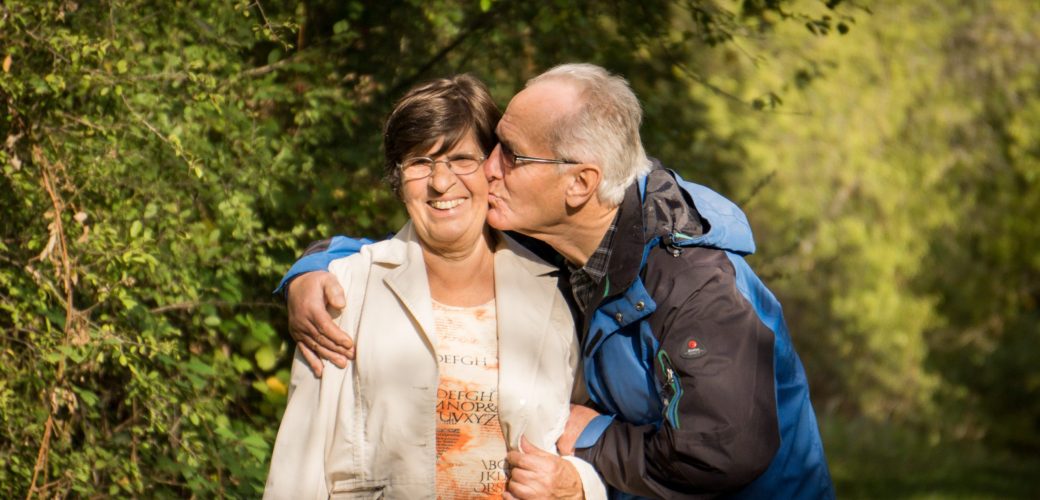 What is Positive Health?
Positive Health is a broader perspective on health, elaborated in six dimensions. This broader approach contributes to people's ability to deal with the physical, emotional and social challenges in life. And to be in charge of their own affairs, whenever possible.
A vision on health
The way health and disease are thought about has changed significantly, in recent years. For a long time, health was primarily defined as the absence of disease. Positive Health takes a broader view. It is not about health as a static fact or a goal to be achieved, but rather about the resilience of people to adapt to whatever life throws at them. This more dynamic approach does more justice to people and to what they care about.
A methode
This broad interpretation of health is elaborated in six dimensions, which have emerged from research into what people themselves perceive health to be. They appear to not only consider physical health important, but also, for example, sense of purpose, participation and quality of life. The spider web describes the six dimensions and associated aspects. With the spider web, people can outline their own health. It is also an instrument that can be used as a prelude to a conversation about health and well-being.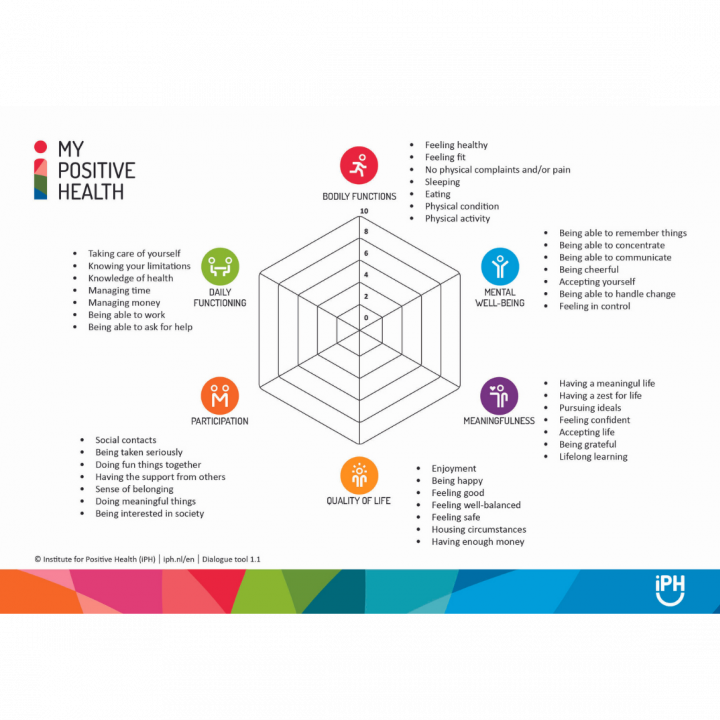 What it is not
Positive Health is not about having a positive view on health.
It is about considering a broader perspective.
Positive Health is not a definition.
This is no accident. It is a characterisation, a philosophy, rather than a restriction.
Positive Health is not a measurement tool.
Nor is the spider web a research tool that could be used, for example, to quantify the health of employees.
Compared to other concepts of health
Various models, approaches and broad concepts of health have appeared, in recent years. Often, the question is how Positive Health relates to the other broad approaches. And although they are interpreted differently, there are also similarities, such as meeting individual needs and alternative ways of entering into a dialogue with patients. When applied in practice, the approaches may enhance each other.
Two publications that outline the various approaches are (in Dutch):
Positive Health in perspective (IPH, Talent for Care, 2019)
The use of broad concepts of health (RIVM, 2019)